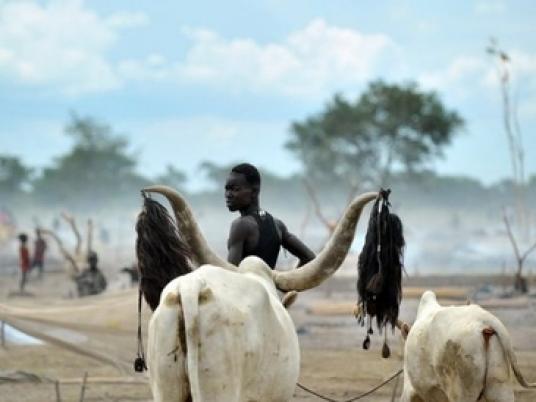 The International Criminal Court said India should arrest and hand over Sudanese President Omar Hassan al-Bashir, who is wanted on genocide charges and expected to visit New Delhi for a summit this week.
Bashir is accused of masterminding genocide, crimes against humanity and war crimes in his campaign to crush a revolt in Sudan's western Darfur region. The Hague-based tribunal issued warrants for his arrest in 2009 and 2010.
Along with at least 40 other African leaders, the 71-year-old president is expected to arrive in New Delhi on Wednesday to attend an India-Africa Summit aimed at boosting trade and investment between the two regions.
Although India is not an ICC signatory, New Delhi should act as a UN Security Council resolution had lifted Bashir's immunity under international law and urged all states to fully cooperate with the ICC, said the office of ICC Prosecutor Fatou Bensouda.
"As states ponder over such matters, it is fundamentally important not to forget the victims who deserve justice for the unimaginable atrocities they have suffered," Bensouda's office told the Thomson Reuters Foundation by email late on Monday.
"By arresting and surrendering ICC suspects, India can contribute to the important goal of ending impunity for the world's worst crimes."
Indian officials were not immediately available for comment, but Foreign Ministry spokesman Vikas Swarup, when asked the country's position, told local media, "India is fully compliant with its international legal obligations."
This is not the first time the ICC has asked a foreign government to arrest and hand over Bashir.
South Africa, which is a signatory to the ICC and obliged to implement warrants from the court, was criticized in June for allowing Bashir to leave an African Union summit, defying a ruling by its own court ordering his detention.
Sudan has previously accused the ICC of being a political tool to target African leaders. Others indicted by the ICC include Laurent Gbagbo, former president of the Republic of Cote d'Ivoire, and Muammar Gaddafi, the late leader of Libya.
But Amnesty International India said the two warrants against Bashir charged him with criminal responsibility on 10 counts, including murder, torture and rape, and appealed to India to detain the Sudanese president.
"As a country which aspires to a more prominent global position, India must not turn a blind eye to these charges. The Indian government must show true leadership by helping bring Omar al-Bashir to trial."
India is the second largest exporter to Sudan after China, selling everything from chemicals, pharmaceuticals and machinery to iron and steel. Several Indian oil, gas and construction firms operate in Sudan.
Total bilateral trade between India and Sudan surged to US$1.4 billion in 2014/15, from $327 million in 2005/06, according to data from India's foreign ministry.