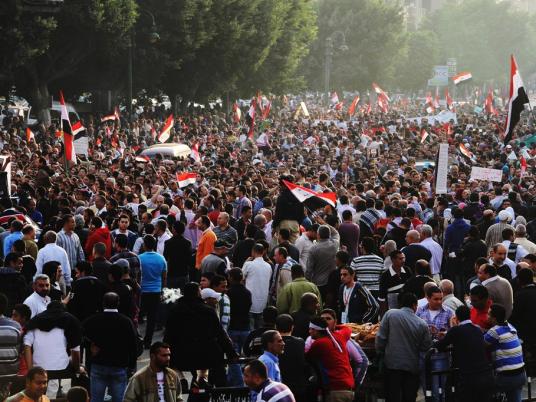 Standard & Poor's cut Egypt's long-term credit rating on Monday and said another cut was possible if political turbulence worsened, undermining the country's ability to make hard choices on public finances.
The agency reduced the nation's long-term sovereign rating to 'B-' from 'B', but left its short-term rating at 'B' for both foreign- and local-currency debt.
"The negative outlook reflects our view that a further downgrade is possible if a significant worsening of the domestic political situation results in a sharp deterioration of economic indicators such as foreign exchange reserves or the government's deficit," S&P said.