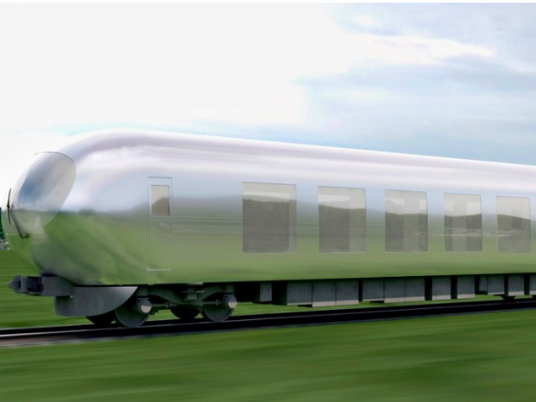 It's a train out of a "Hunger Games" world.
Except it could actually happen.
A nearly invisible train designed by one of Japan's leading architects is scheduled to debut in Tokyo in 2018.
Designed by award winner Kazuyo Sejima, the commuter train uses semi-reflective and semi-transparent materials to blend into the scenery whether it's traveling through the city or the countryside, according to a Newsweek report.
The train "travels in a variety of different sceneries, from the mountains of Chichibu to the middle of Tokyo, and I thought it would be good if the train could gently coexist with this variety of scenery," Sejima said.
Sejima founded the SANAA architecture firm with Ryue Nishizawa in 1995.
The company is known for its use of light and space.
Sejima was commissioned to design the train in honor of the Seibu Group's 100th anniversary.
The company owns Seibu Railways, which operates train service around Tokyo and Saitama prefectures.
Among Sejima and Nishizawa's notable designs are the New Museum of Contemporary Art in New York; the Serpentine Pavilion in London; the Rolex Learning Center in Lausanne, Switzerland; the Toledo Museum of Art's Glass Pavilion in Toledo, Ohio; and the Christian Dior Building in Omotesando in Tokyo.
Sejima and Nishizawa were named Pritzker Architecture Prize laureates in 2010, architecture's highest honor.
"They explore like few others the phenomenal properties of continuous space, lightness, transparency and materiality to create a subtle synthesis," according to the jurors' citation.