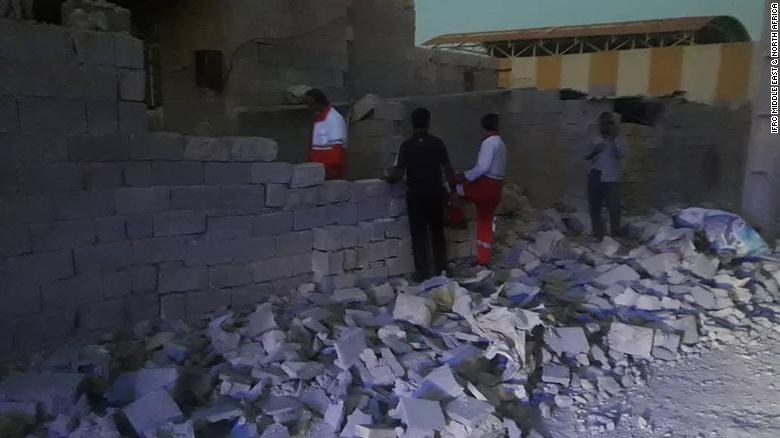 Tehran, Iran (CNN)At least one person is reported to have died after a succession of earthquakes rocked southern Iran on Sunday.
At least 27 people were injured and rescue teams have been dispatched, the local deputy governor Reza Modarres told Fars News Agency, according to state run Press TV.
Parts of the port city of Bandar Abbas, in Hormozgan province, experienced an electricity outage after a 6.3 magnitude earthquake struck, said Masoud Sadeghi, managing director of the Tanavir Company, to state TV. Tanavir manages Iran's electricity distribution.
The same region felt another 
earthquake
 shortly before — with a magnitude of 6.0 and a depth of 5.6 kilometers, according to the United States Geological Survey (USGS).
Bayrom Nejad — the head of Iran's seismology center — confirmed the two quakes. The epicenter was Qeshm Island in the Persian Gulf, he added.
Iranian president Ebrahim Raisi has ordered provincial authorities to prioritize rescue and relief operations, state news agency IRNA reported.
The country's interior minister, Ahmad Vahidi, also called for support for those in the affected area, and said that that the navy, Red Crescent Society, governor-general's office and the crisis management headquarters are all on high alert.
The quakes did not harm the nuclear power plant in nearby Bushehr Province, local authorities said according to state news.