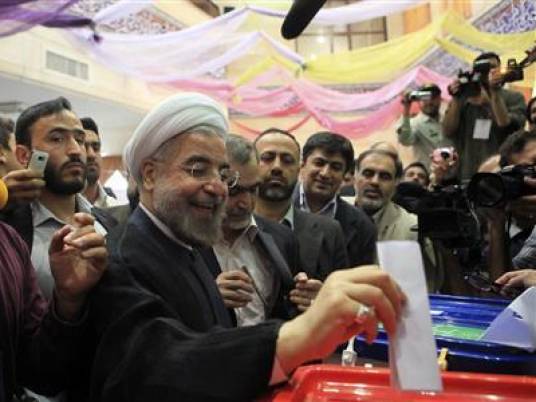 Egypt's diplomatic mission in Tehran handed an official invitation for Iran's president Hassan Rohani to attend the inauguration of Egypt's new president Abdel Fattah al-Sisi, an Iranian news agency reported Tuesday.
Khaled Saeed Emara, the head of the Egyptian mission, handed the invitation from Egypt's Interim President Adly Mansour, according to Fars News Agency.
Sisi defeated liberal politician Hamdeen Sabbahi with a sweeping 93 percent of votes in the three-day elections that ended on 28 May.
Cairo and Tehran severed relations after the signing of the peace treaty between Egypt and Israel, as well as the ouster of Iran's Shah in an Islamic revolution in 1979.
Official sources, however, clarified that Iran was invited as it chairs the current session of the Non-Aligned Movement.
Edited translation from Al-Masry Al-Youm