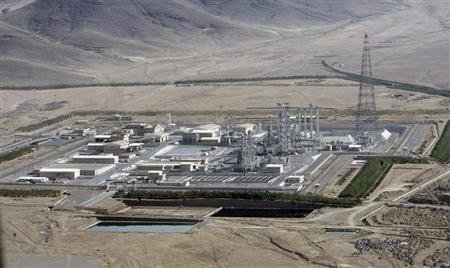 Iran's nuclear chief Ali Akbar Salehi said Saturday that a dispute with world powers over the Arak heavy water reactor has been "virtually resolved", the Al-Alam Arabic-language television reported.
"Iran has made a proposal to the P5+1 (group of world powers) to make certain changes in Arak and they have accepted. This question is virtually resolved," Salehi said.
Tehran has been engaged in negotiations with six world powers aimed at clinching a comprehensive agreement on its nuclear drive.
A deal may involve the Islamic republic slashing its number of centrifuges, changing the design of a new reactor at Arak and giving UN inspectors more oversight.
The Arak reactor, located 240 kilometres (around 150 miles) southwest of Tehran, could provide Iran with plutonium capable of being used to make a nuclear bomb.
Iran insists the 40 megawatts reactor, whose construction is monitored by the International Atomic Energy Agency, is for peaceful medical research activity only.
It and the world powers — Britain, China, France, Russia, the United States plus Germany — are to resume technical talks next month in New York ahead of further negotiations on a lasting nuclear deal, a senior Iranian official said Saturday.
The talks would take place from 5 to 9 May, deputy foreign minister Abbas Araqchi told the state broadcaster IRIB.
In November, Iran clinched a deal with the world powers under which it froze some nuclear activities in return for some minor relief from crippling Western sanctions.
Last month Araqchi said Iran would not shut down the Arak reactor but could take measures to allay Western concerns over its nuclear facility.
Western nations and Israel have long suspected Iran of secretly pursuing nuclear weapons alongside its civilian programme, charges adamantly denied by Tehran.