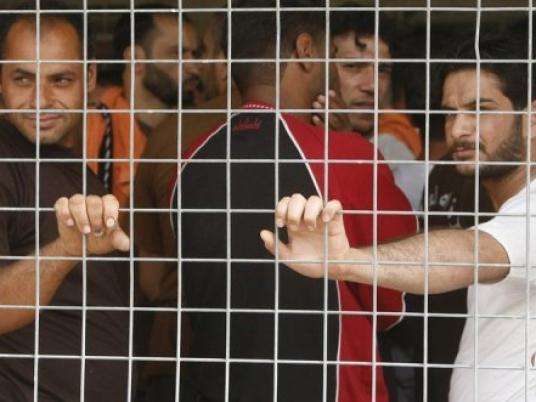 Iraq said on Sunday it had hanged 36 militants sentenced to death over the mass killing of hundreds of mainly Shi'ite soldiers at a camp north of Baghdad two years ago.
It is the highest number of militants executed in one day by the Iraqi government since Islamic State fighters took control of parts of northern and western Iraq in 2014.
The executions were carried out at a prison in the southern Iraqi city of Nasiriya, state television quoted the Justice Ministry as saying.
As many as 1,700 soldiers were killed two years ago after they fled from Camp Speicher, a former US military base just north of Saddam Hussein's home town of Tikrit, when it was overrun by Islamic State, the ultra-hardline Sunni group.
The government came under increased pressure from local Shi'ite politicians to execute militants sentenced to death after a massive bombing that targeted a shopping street in Baghdad on July 3, killing at least 324 people.
Claimed by Islamic State, the truck bomb that blew up in the Karrada district was the deadliest since the US-led invasion that toppled Saddam Hussein in 2003.
Iraq's Justice Ministry announced days later that 45 death sentences had been carried out since the beginning of the year.
The United Nations said on August 1 that Iraq's efforts to speed up the execution of militants could result in innocent people being put to death.
An estimated 1,200 people are on death row in Iraq, including possibly hundreds who have exhausted appeals, the UN statement said.
"Given the weaknesses of the Iraqi justice system, and the current environment in Iraq, I am gravely concerned that innocent people have been and may continue to be convicted and executed, resulting in gross, irreversible miscarriages of justice," UN High Commissioner for Human Rights Zeid Ra'ad al-Hussein said in the statement.