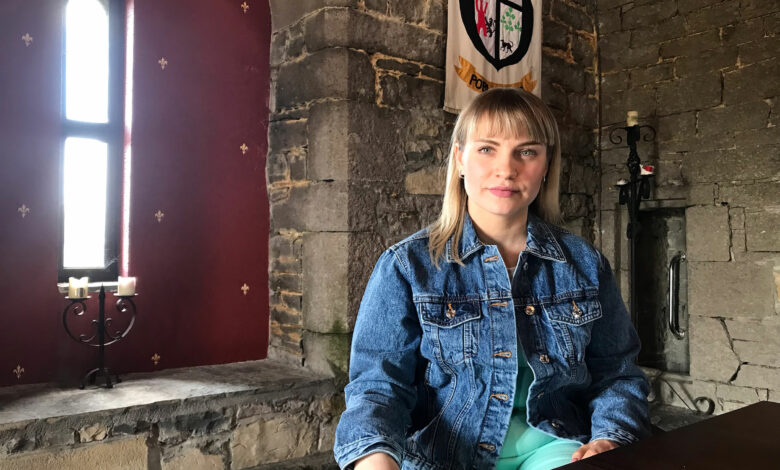 When 25-year-old Maria Kozlovskaya gazes out of the window, she sees the green fields of the west of Ireland. It's a far cry from the shelled apartment buildings of her home city of Zaporizhzhia in southeastern Ukraine. Forced into exile by conflict, the young mother has found an unlikely refuge in a 15th-century castle in County Galway.
"I never dreamed that I could live in a castle in the future," she says, still in awe after two months of living in Ballindooley Castle with her sons, 5-year-old Illya and 7-year-old Matvey.
Down south in County Cork, 31-year-old Vera Ruban finds herself in less regal surroundings. She was one of the first Ukrainian refugees to be placed in Irish government emergency accommodation after hotel rooms ran out. The interpreter from Hostomel, near Kyiv, now sleeps on a single bed inside the Green Glens Arena, an equestrian and entertainment venue in the small town of Millstreet.
Although their living situations could not be more different, both women have managed to settle quickly into life in Ireland. The smooth nature of the process has prompted questions from asylum-seekers fleeing conflicts in countries other than Ukraine who say they encountered an arduous asylum process that can take years to navigate.
Some context: Ireland, an island of just over 5 million people, has taken in more Ukrainian refugees than many of its larger Western European neighbors. Ukrainian refugees began arriving in early March and so far more than 30,000 refugees have arrived.