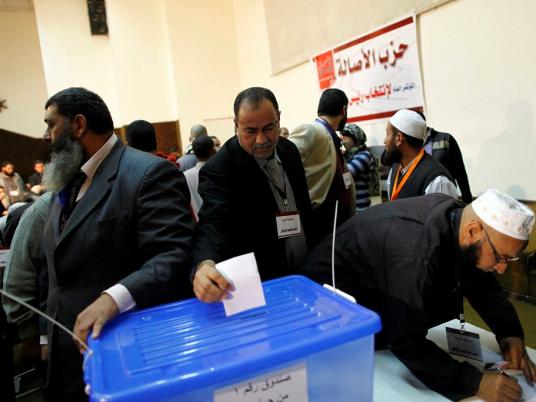 The highly-ranking Egyptian Muslim institution Dar al-Ifta Al-Misriyyah issued a Fatwa [ruling on an Islamic law] on Monday that any citizen who refrains from voting during any election is considered a "sinner" who is acting "dishonestly."
Dar al-Ifta is assigned to draw upon the Quranic scripture and prophets' teachings, and has consulted jurists throughout history to help Muslims live their lives according to the principles of Islam.
It added that anyone who impersonates an identity or name of somebody else when casting a vote is a sinner who has committed a fraud and counterfeiting, making them subject to punishment, according to Islam's rules.
On those refraining from casting votes in elections, the authority highlighted that Islam ordered Muslims to be honest and to follow 'Shura' principle: Which means democracy is considered a necessity in Islam, in order to raise well-educated generations. Therefore, it said, every Muslim should cast his vote to choose his or her rulers.
The upcoming presidential election in Egypt that is scheduled to be held March. Currently, only two candidates are expected to be running: Current President  Abdel Fattah al-Sisi and the Chair of Ghad Party, Moussa Mustafa Moussa, who submitted his official papers minutes before Monday's candidates' deadline.
Moussa, 65, became vice-chair of the Ghad Party under the auspices of Ayman Nour, the former leader of the party. However, in 2005 the relationship between the two turned sour as they both eyed the position of party leader. Moussa became one of four people suspended from the party by Nour.
In 2011, however, the Committee of Parties acknowledged Moussa as the rightful chair of Ghad Party. In 2012, Moussa merged Ghad with 25 other parties to form 'Hezb Al-Moatamar Al-Masry' (Egyptian Congress Party), which operated under his leadership.