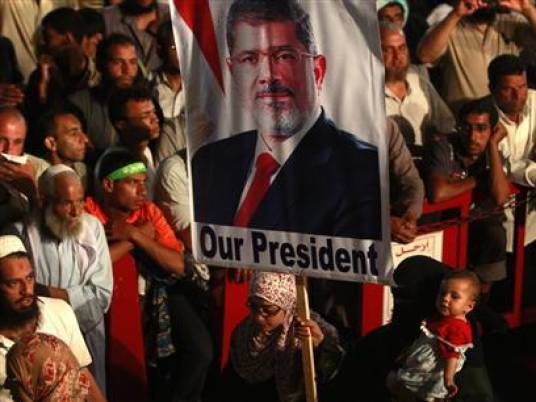 Leaders of different Islamist currents have denounced the Interior Ministry for reinstating the departments for combating extremism and monitoring political and religious activity.
"The purpose of this decision is to persecute Islamists and marginalize them politically," said Galal al-Morra, secretary general of the Salafi Nour Party. "The people who have gained their freedom will not let go of it."
Party leading figure Mahmoud Hegazy opined that this would ignite a new revolution against the regime. "This contradicts the roadmap that was agreed upon by Defense Minister Abdel Fattah al-Sisi, the rest of the political forces, and the Al-Azhar institution," he said.
For his part, Ayman Abdel Ghany, youth secretary of the Freedom and Justice Party, said this portends a Mubarak type of regime. "The 25 January revolution has shattered the state security myth," he said.
Khaled al-Sherif, media advisor to the Construction and Development Party, said that this violates human rights and democracy.
Edited translation from Al-Masry Al-Youm