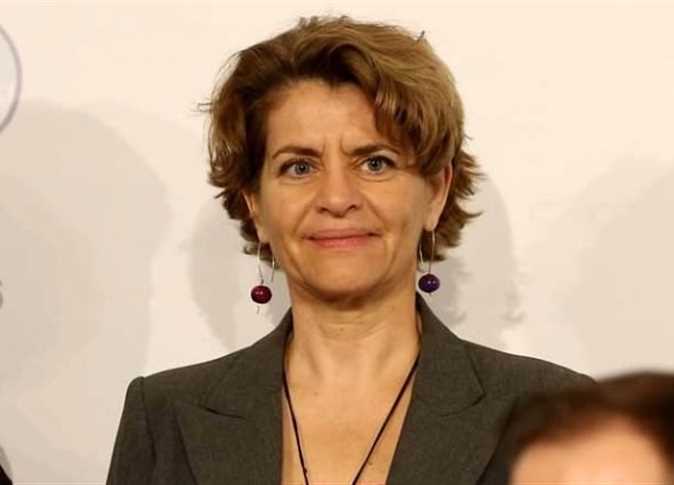 Israel announced that Amira Oron has been appointed as its ambassador in Cairo, becoming the first woman to hold the post since the signing of the peace treaty between Egypt and Israel.
According to the Israeli daily newspaper Yedioth Ahronoth on Tuesday, the appointments committee of the Israeli Foreign Ministry, headed by the director-general of the ministry Yuval Rotem, approved Oron as Israel's ambassador to Egypt.
Oron will be the first female Israeli ambassador to Egypt and the second woman to serve as Israel's ambassador to an Arab country. She was preceded by Einat Schlein, Israel's ambassador to Jordan.
Oron was a diplomat in charge of the Israeli embassy in Turkey until the appointment of an ambassador in December 2016.
After the Turkish Mavi Marmara ship (Gaza flotilla) incident saw several people dead on board and dozens injured, Turkey reduced the level of diplomatic representation with Israel from the level of ambassador to chargé d'affaires.
On November 22, 2016, Israeli media reported that Oron called for the removal of Israeli Prime Minister Benjamin Netanyahu through court proceedings, though she denied this after being referred to investigation within the Ministry of Foreign Affairs.
On March 15, 2014, Oron publicly criticized the Israeli Ministry of Finance for the lack of budgets allocated to Israeli missions abroad.
She began her career at the Israeli Ministry of Foreign Affairs in 1991. Oron held a number of positions, most of which were in the Israeli Embassy in Egypt such as Deputy Spokesman for the Ministry of Foreign Affairs, a Director of the Department of Communication in the ministry for the Arab World, and a Director of Egypt's Department of Foreign Affairs Ministry.
In 2014, Oron was appointed to"chargé d'affaires for the Israeli Embassy in Turkey.
Edited translation from Al-Masry Al-Youm