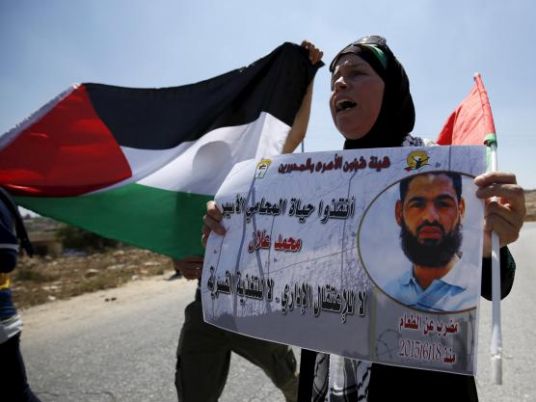 Israel reinstated the detention without trial on Wednesday of Palestinian detainee Mohammed Allan, whose recent two-month hunger strike brought him near death and increased tensions in the occupied West Bank.
"Mohammed Allan, whose condition has improved, was arrested this morning by police at the hospital in Ashkelon," police spokeswoman Luba Samri said in a statement.
His detention without trial, scheduled to last until November 4, had been suspended as he received medical treatment following his hunger strike.