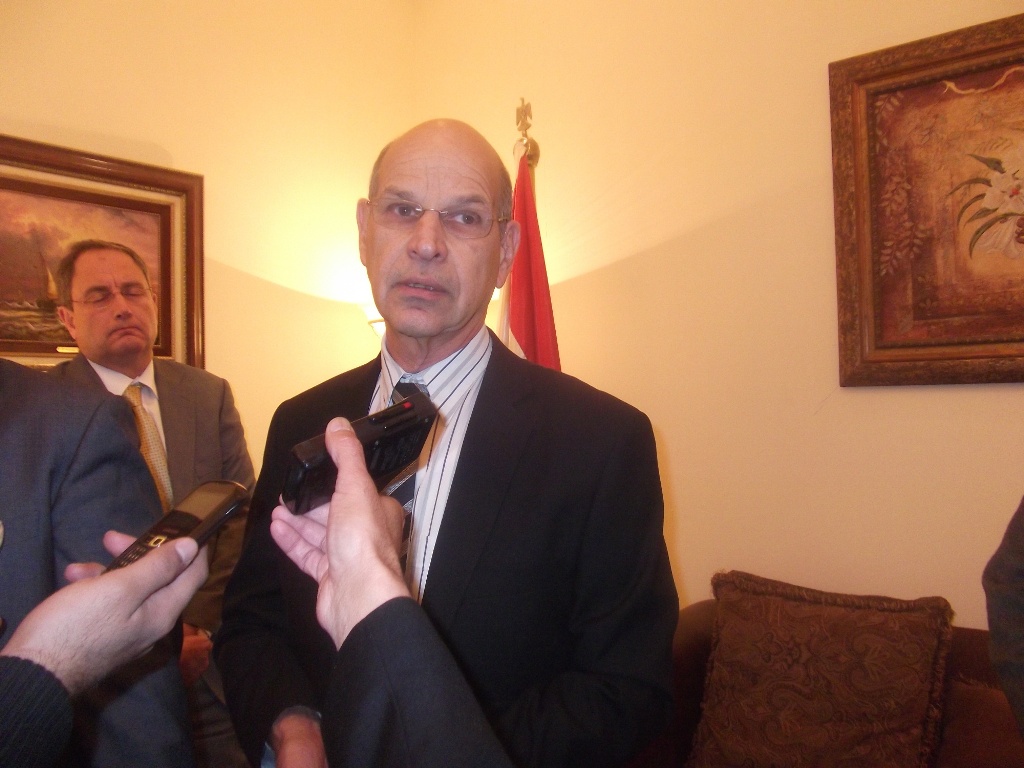 Israeli Ambassador to Egypt, Yaakov Amitai, on Tuesday visited the Egyptian Foreign Ministry and met with Taher Farahat, the ministry's director of the Israel unit. The visit lasted for over half an hour.
The visit was Amitai's first following the termination of Egyptian gas exports to Israel, and security forces secured the area during his visit.
A diplomatic source denied reports that the Egyptian Foreign Ministry summoned the Israeli ambassador in response to statements made by a number of Israeli officials following the termination of gas exports.
The source went on to say the visit is not unusual and that it came at the request of the Israeli ambassador over a week ago. He pointed out that the Foreign Ministry had nothing to do with the decision to terminate gas exports to Israel, pointing out that the decision was made for reasons relating to the terms of the agreement. He said it was a commercial dispute between two companies, unrelated to politics.
The source added that Israel had yet to find a new headquarters for the Israeli Embassy in Cairo.
Edited Translation from Al-Masry Al-Youm