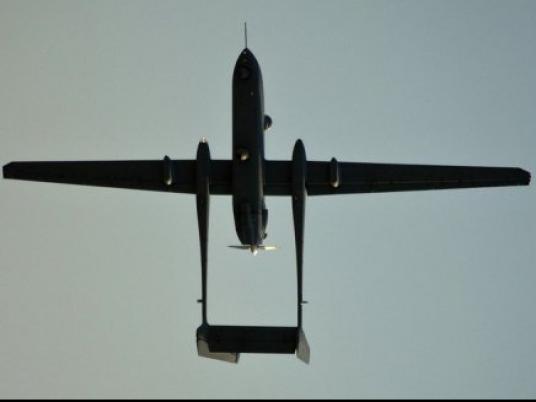 JERUSALEM — Palestinian militants held fire overnight on Thursday and Israel refrained from air strikes as an informal truce brokered by Egypt appeared to take hold following two days of violence along the Israel-Gaza border.
Palestinians had launched dozens of rockets into Israel over the preceding two days and Israel conducted a number of air raids on the coastal enclave, raising fears of a prolonged, bloody confrontation between the two sides.
An Israeli military spokesperson said the last known rocket was fired from Gaza on Wednesday at 8:00 pm.
An Israeli defense official said no formal agreement had been reached with Hamas, the Islamist faction which controls the Gaza Strip, although Egyptian defense officials had been instrumental in restoring calm.
"The Egyptians have a very impressive ability to articulate to [Hamas] that its primary interest is not to attack and use terror against Israel or other targets," Israeli defense official Amos Gilad told Israeli Army Radio.
But he added that there was no direct agreement with the Islamist faction which refuses to recognize the Jewish state and calls for its destruction.
"It can be said categorically that there is no agreement with Hamas, there has never been and there will never be … The only thing that has been set and said is that there will be calm. We are not interested in an escalation," Gilad added.
On Wednesday, Israel killed a Hamas militant in an air strike which it said was intended to stop rocket launches. On Tuesday, Israel killed three Hamas men, saying they had either launched attacks or were about to do so.
In southern Israel, three agricultural workers were wounded when a Palestinian rocket exploded near them on Wednesday.
An Israeli military spokesperson said 86 projectiles had been fired at Israel between Tuesday and Wednesday and that the Iron Dome system had intercepted eight of them. Several homes had been damaged by Palestinian rockets.
Israeli schools reopened on Thursday after they had been kept shut in communities near the fenced Gaza boundary and residents were urged to remain indoors.
Hamas has refused to renounce violence or recognize Israel's right to exist, and is ostracized by the Quartet of Middle East mediators comprising the United States, United Nations, European Union and Russia.