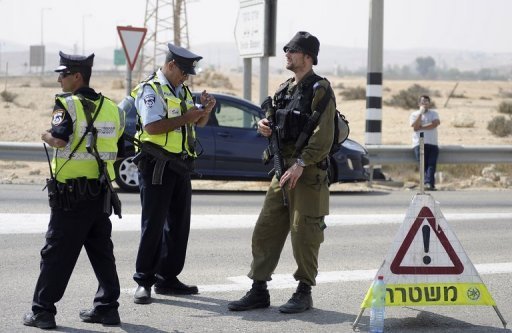 An Israeli civilian, who was aged 15 according to his father, was killed by gunfire along the border with Egypt on Tuesday, the Israeli military said.
The army said in a statement that the shooting did not appear to be connected to militant action and that the Israeli and Egyptian militaries were investigating the incident.
Israel's defense ministry named the victim as Nimr Abu-Amar an Arab Israeli working for a contractor firm it had hired to carry out maintenance work on the border fence.
He died of his wounds while being airlifted to an Israeli hospital from the remote Israel-Egypt border area in the Negev desert where the shooting occurred, an army spokeswoman said.
Bassam Abu-Amar, Nimr's father, said his son had accompanied family members working on the border fence doing odd jobs and preparing coffee for other members of the crew.
Egypt is battling an Islamist insurgency in the rugged and thinly populated Sinai peninsula bordering Israel, but incidents in recent years at the frontier have been rare.
Israel and Egypt signed a peace treaty in 1979.