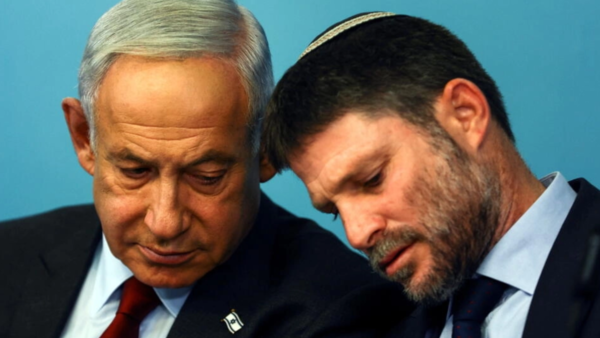 Israel's far right Finance Minister Bezalel Smotrich on Saturday backtracked on his statements calling to 'erase' the Palestinian village of Huwara.
Smotrich said that his remarks over Huwara were a "slip out" resulting from a "overflow of feelings," as he put it.
His statements caused outrage and received harsh backlash from the Arab and Western world, with Palestinian officials demanding he be prosecuted for attempting to incite a  a massacre against Palestinians.
Shmotrich, one of the most prominent ministers in Benjamin Netanyahu's government, said – in a statement to the Israeli Channel 12 on – that his choice of words "was not correct."
However, Smotrich refrained from describing the settlers' aggression in the town of Huwara and their burning of dozens of homes, cars, and shops, as "terrorist acts."
American Jews and influential organizations in the US had called on the administration of US President Joe Biden not to grant Smotrich a visa to enter the United States to attend an economic conference scheduled for later this month.
This prompted the US administration to announce that there were no scheduled meetings with Smotrich with US officials during his visit.
US State Department spokesperson Ned Price slammed Smotrich's remarks as "disgusting".