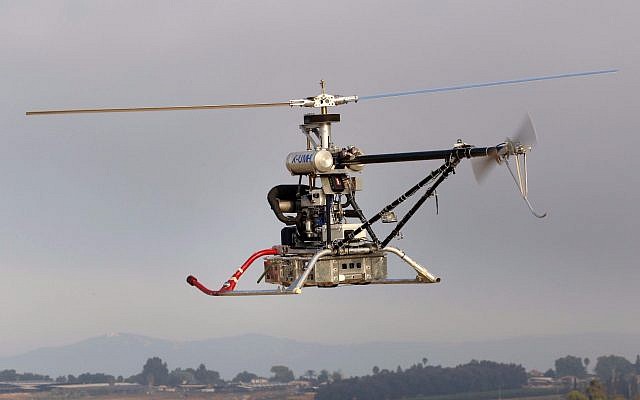 Israel Aerospace Industries (IAI) [ISRAI.UL], the country's largest defense contractor, unveiled on Monday an unmanned helicopter that could be used to evacuate wounded soldiers from the battlefield.
The aircraft, dubbed the Air Hopper, has already carried out a test demonstration for the Israeli military, but company officials would not say when it would be ready for market.
State-owned IAI has already developed drones and guided missile systems that are used by militaries around the world.
The unmanned helicopter is able to carry a wounded soldier off the front lines, without risking more troops, while monitoring and transmitting vital signs mid-flight, IAI said.
"I believe these developments will open many doors for us in local and global markets, military and civilian alike," said Shaul Shahar, general manager of IAI's military aircraft group.