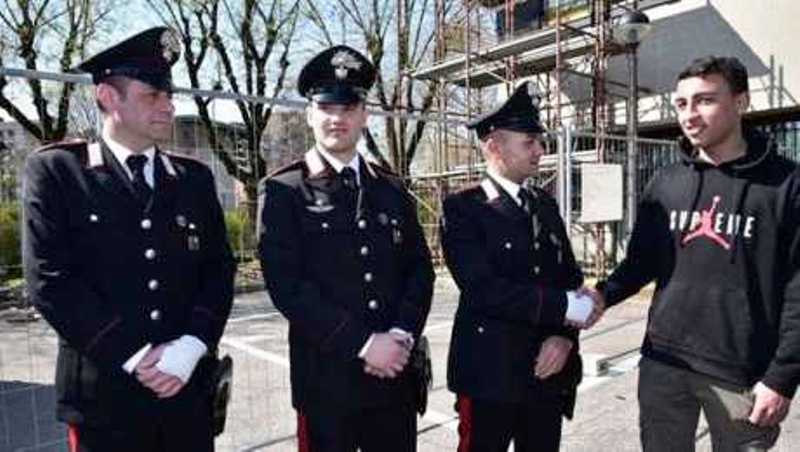 Deputy Prime Minister and Italian Five Star Movement leader Luigi Di Maio asked the Italian government to give Italian nationality to 13-year-old Egyptian Rami Shehata after he helped police save 51 schoolmates who were kidnapped by the school bus driver in Milan on Wednesday.
Shehata hid his mobile phone when the driver collected the phones of his schoolmates. He called the police and asked for help.
Police stopped the bus and released the children before the driver set fire to the bus.
Shehata was born in Milano after his parents migrated to Italy in 2001.
According to the Italian news Agency (ANSA), Shehata said, "We're Egyptians. I arrived to Italy in 2001. My son was born here in 2005, but we're still waiting for the official documents," adding they would like to stay in Italy.
Deputy Interior Minister Matteo Salvini said the government would evaluate the request for citizenship.
Shehata told Ansa that he wants to be a Carabiniere when he grows up.
Edited translation from Al-Masry Al-Youm