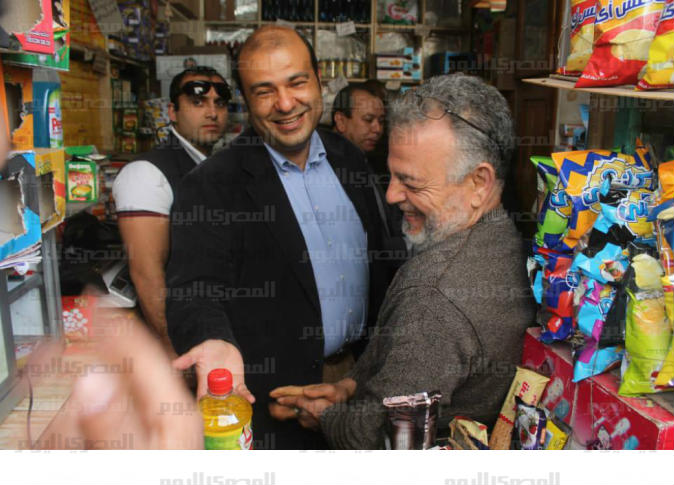 Italy is mulling the creation of three logistics zones in Egypt to preserve and store grains, vegetables and fruits, and for the packaging of sugar, with a total value of US$28 million, according to the Domestic Trade and Supply Ministry.
Aswat Masriya has recieved a ministry statement outlining discussions on the zones between Minister Khaled Hanafy and Guido Benevento, cooperation advisor for the Italian-Egyptian Debt-for-Development Fund.
The three zones are planned to be set up in the Beni Suef, Qena and Red Sea governorates, the statement said.
Ties between Italy and Egypt have been under pressure since the mysterious death of Italian researcher Giulio Regeni earlier this year. Regeni went missing in Cairo on January 25, his body turning up 10 days later bearing signs of torture.
On Tuesday, Italy threatened swift measures against Egypt if the latter fails to co-operate fully in the search for the student's killers.
On Friday, Italy recalled its ambassador to Cairo for consultations after a round of meetings between an Egyptian delegation and Italian investigators in Rome. The Egyptian delegation handed over a 2,000-page report to the Italians, including details of interviews with 200 eye-witnesses who knew Regeni.
According to the statement, Italy is currently establishing 10 horizontal wheat silos with a storage capacity of 500,000 tons, with a total investment of US$17 million.
The logistics zone in Qena will involve the packaging of sugar, as there are many sugar plants in the area, Hanafy said. It will be established on an area of 20,000 square meters, close to the sugar plants.
Railways may be used in transporting the sugar, with details to be discussed with the Transportation Ministry, he said.
The zone to be built in Safaga will involve the packaging of fruits and vegetables, in collaboration with the Qaha and Edfina companies. There will also be a production line for frozen vegetables, providing supplies to the local market and export to Gulf countries.
The third zone will be in Beni Suef, and will involve the storage of grains, making use of local railways to transport wheat.
Edited translation from Aswat Masriya