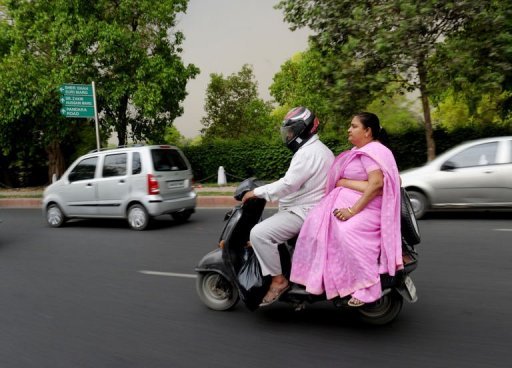 Fewer babies were born in Italy in 2015 than in any year since the modern state was founded 154 years ago, and the population shrank for the first time in three decades, data showed on Friday.
Adding to the gloomy picture, the number of deaths jumped more than 9 percent over the previous year.
That left Italy with its highest mortality rate since World War Two as life expectancy levels unexpectedly dropped.
With the economy stagnating, the slump in productivity has increasingly affected potential parents as well over the past five years, national statistics office ISTAT said.
"Just as the lack of positive prospects for manufacturers puts a brake on investments, difficulties young couples face, above all with work and housing, hamper their plans to have children," ISTAT said in its annual demographic report.
"A general sense of insecurity at many levels of society" was making people wait longer to have fewer children, ISTAT said. Italy peeped out of recession last year, but growth rates remains weak and joblessness high.
The number of births fell to 488,000 in 2015, down almost 3 percent on the year, while deaths jumped to some 653,000, up 9.1 percent. ISTAT said this increase was particularly marked during the winter months, when the flu virus is most active, and in July, when Italy was hit by a heat wave.
The average age fell to 84.7 years for women from 85 and 80.1 years for men from 80.3 — the sharpest drop since such records began in 1974.
Immigration had kept Italy's population stable in recent years, but the number of migrants obtaining residency has almost halved since 2007 to some 245,000.
By the same token, 100,000 Italians emigrated last year, up 12.4 percent on 2014, as Italy "loses its attractiveness both for foreign citizens and its own countrymen", ISTAT said.
All these factors combined to cut Italy's population by 139,000 to 60.7 million — the first fall since a miniscule decline in 1986 and effectively ending a run of almost non-stop growth that dated back to 1952, ISTAT said.