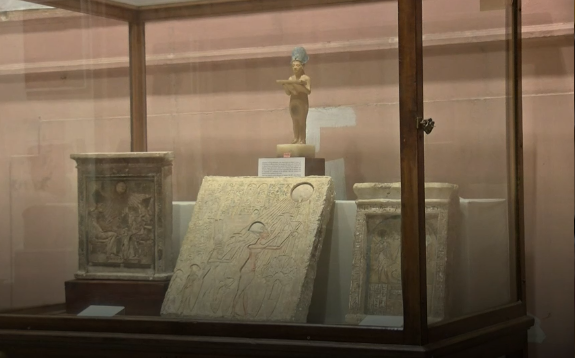 The Italian Public Prosecution has agreed to hand over 118 Ancient Egyptian artifacts to Egypt seized from Salerno, Naples, top prosecutor Nabil Sadeq announced.
A statement issued on Tuesday by the Egyptian public prosecution said that an Egyptian prosecutor has been dispatched to Salerno to follow up the extradition proceedings.
For his part, Antiquities Minister Khaled al-Anany dispatched the Secretary General of the Supreme Council of Antiquities to Italy to retrieve the seized artifacts.
The Egyptian Foreign Ministry announced in May that the Italian authorities notified the Egyptian Embassy in Rome on March 14 of seizing 23,700 smuggled artifacts in Salerno, including 118 Egyptian ones. The artifacts were in a diplomatic pouch, belonging to an Italian national, and was dispatched from Alexandria to Salerno.
It added that the Egyptian authorities were investigating the incident and that the Italian national has yet to be identified.