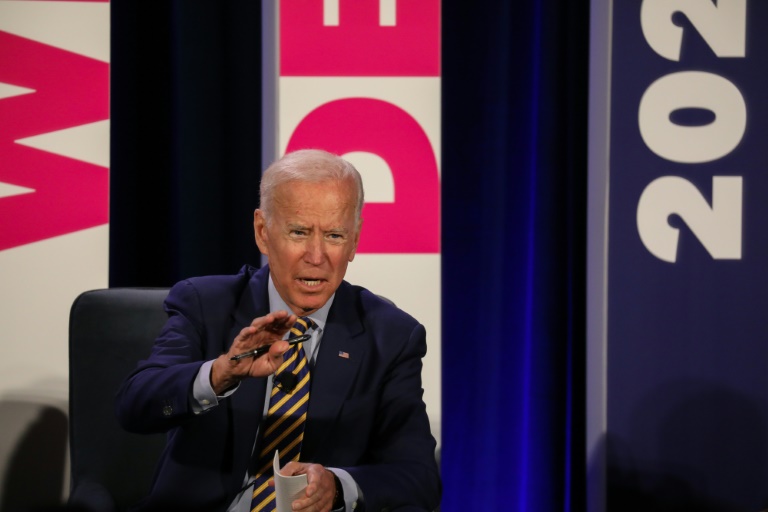 For Democrats seeking to challenge Donald Trump in 2020, the rubber meets the road in Miami this week, where Joe Biden will defend his frontrunner status as presidential candidates finally square off face to face.
Americans are bracing for the nation's biggest political debate since the slugfests of 2016, a two-night showdown beginning Wednesday with 20 Democrats vying for a breakout moment that could showcase their talents, or see them stumble on the world stage.
Former vice president Biden, now in his third White House bid, is the candidate to beat in the most crowded, most diverse field in modern US election history.
The 76-year-old leads comfortably in all polls, and will be under pressure to convince millions of voters watching in prime time that he deserves to remain in pole position despite an uproar over his recent comments about the "civility" between him and avowed segregationists in the US Senate.
It is the first national-scale test for Buttigieg, a military veteran who rose from virtual unknown earlier this year to a top-tier contender.
Some lesser known non-politician candidates could spark interest including entrepreneur and automation soothsayer Andrew Yang.
Tension has simmered on the party's left flank, where Sanders and Warren are the two flag bearers. Each has called for stronger controls on financial markets, expanded healthcare, and partial or total elimination of student loan debt.
"Whether it's Biden or Elizabeth Warren or anybody else, what I believe is that in fact I am the strongest candidate to defeat Donald Trump," Sanders told CNN last week.
The president himself will not be involved in the biggest political showdown yet in 2019, although he hinted he'll be watching and could weigh in via Twitter.
"I wasn't thinking about it, but maybe I will now," Trump teased to Fox News recently.
Image: AFP/File / Logan Cyrus Former vice president Joe Biden is making his third White House bid, and is the candidate to beat in a crowded Democratic field