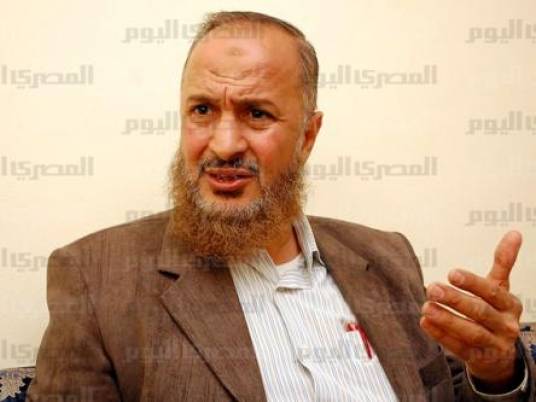 Jamaa al-Islamiya has said that the former head of its advisory board, Essam Derbala, has died in prison.
The announcement was made on the organization's Facebook page Sunday morning and was widely circulated among news outlets without an official confirmation from the prison.
The State Security Investigation Service decided to renew Derbala's custody detention by 15 days on Saturday, pending an investigation over charges of instigating violence.
He was accused of affiliation with the Muslim Brotherhood-led, now-banned, National Alliance to Support Legitimacy, which led protests demanding the reinstatement of ousted president Mohamed Morsi and has been in prison since May.
Egypt has jailed hundreds of thousands of Morsi's Islamist supporters since his ouster in 2013 over charges of violence and terrorism. Rights advocates have recurrently voiced concerns over deteriorating prison conditions, with regards to density and medical care.
Jamaa al-Islamiya led a bloody campaign against security forces in the 1990s and was behind the death of 62 people, including 58 tourists, in Luxor in 1997. The group later renounced violence and established its first political party after the 2011 uprising.
Edited translation from Al-Masry Al-Youm