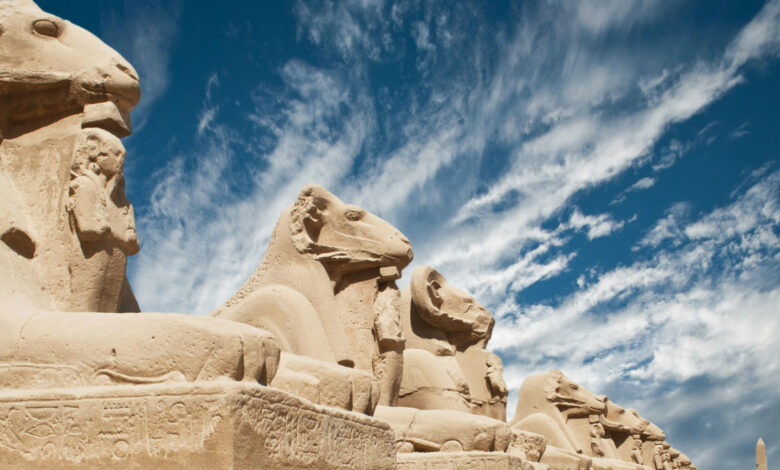 Iberia Airlines announced that it will resume its flights to Cairo and Luxor on January 8, through direct charter flights from Madrid to Cairo and Luxor, alternating weekly on Saturdays.
The company said that Egypt is now one of the preferred tourist destinations after the restrictions caused by the pandemic on travel, in light of the low rates of infection with coronavirus.
Egypt is implementing all strict precautionary measures in order to provide all the necessary health guarantees.
In related news, Ahmed Ghoneim, CEO of the National Museum of Egyptian Civilization, revealed during a meeting of the Museum's Board of Directors headed by Khaled Al-Anany, Minister of Tourism and Antiquities, the increase in visit rates also.
He pointed to the presence of a remarkable boom in the number and quality of Egyptian and foreign visitors, as well as the inclusion of the museum in most of the tourist programs, and the interest of many foreign personalities and officials to visit it, in addition to the increase in the number of trips by students of different schools to it.
Ghoneim said that a mobile application called NMEC has been launched for the museum, in cooperation with IPMagiX, to be downloaded from Google play or the App store.
He noted that this comes within the framework of using the latest technologies to promote the museum in a new way and help the various visitors discover the museum and its archaeological treasures during their visit and contribute to improving the experience of their visit.
The application will provide an interior map of the museum, an overview of some of the places in it, and details of some artifacts. It also will allow the possibility of requesting a permit to visit the restoration lab, and will have a mechanism to redirect the visitor to the museum's ticket booking site.
The first issue of the museum's electronic newsletter was also issued in Arabic and English, which will then be issued quarterly, in addition to the signing of a memorandum of understanding between the Museum and the National History Museum in Albania October to support means of joint cooperation and exchange of experiences between the two sides in Various fields of museum work.