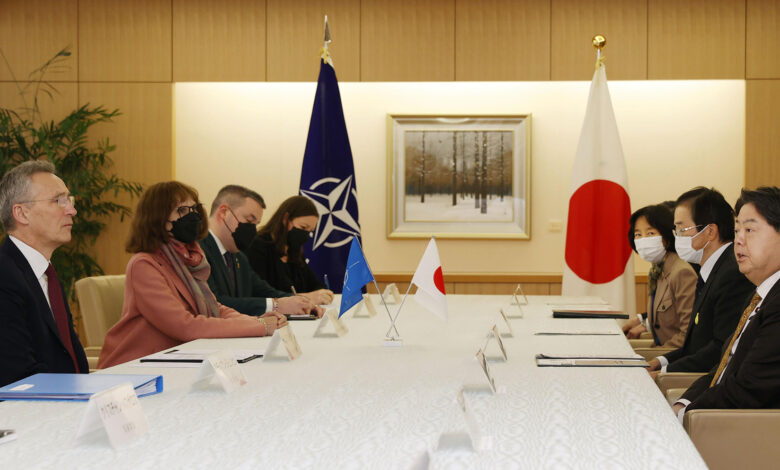 Japanese Foreign Minister Yoshimasa Hayashi pledged Wednesday to uphold the country's sanctions against Russia over its war in Ukraine after meeting with NATO Secretary General Jens Stoltenberg in Tokyo.
Hayashi told Stoltenberg that NATO shares "fundamental values with Japan," according to a statement from Japan's Foreign Ministry.
It is meaningful for Japan — which will chair the G7 summit in May and serve as a non-permanent member of the UN Security Council this year — to "deliver a strong message" at "this historical inflection point" together with NATO, he said.
Hayashi and Stoltenberg also exchanged views on the security situation in the Indo-Pacific region, the statement added.
On Tuesday, Stoltenberg and Japanese Prime Minister Fumio Kishida said NATO and Japan would deepen collaboration as the world faces its "most severe and complex security environment since the end of World War II," according to a statement from the Japanese Prime Minister's Office.
Last week, Tokyo approved additional sanctions on Moscow, including banning exports to 49 more entities, adding more items to an export ban and freezing assets of individuals tied to the Kremlin, public broadcaster NHK reported.