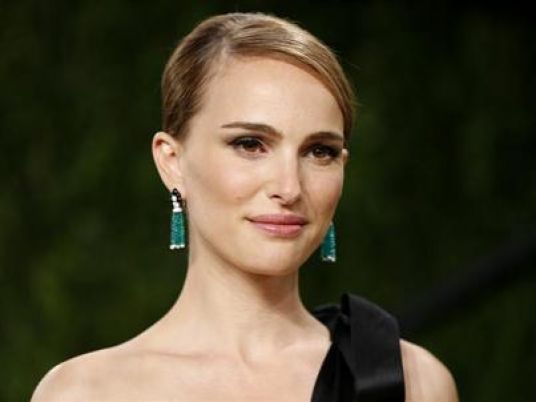 Israeli-born actress Natalie Portman says she feels nervous as a Jew living in France, where she moved last year, two months before the Charlie Hebdo attacks.
In an interview with the Hollywood Reporter, the 33-year-old said living in Paris has made her realize how "deeply culturally different" it was.
"It's been really interesting… I've been to Paris so much in my life that I felt (at first) like it's very similar," the Oscar-winner told the trade journal, in an interview conducted in Los Angeles.
"And then when you live in a place, you start realizing how culturally different we are, deeply culturally different," she said in the cover story interview.
Asked if she feels nervous about being Jewish in Paris, she replied: "Yes," adding: "But I'd feel nervous being a black man in this country. I'd feel nervous being a Muslim in many places."
Portman won a best actress Golden Globe and her Academy Award for 2010's "Black Swan" — on the set of which she met her dancer and choreographer French husband-to-be Benjamin Millepied.
The couple wed in 2012 and moved to Paris last November, after Millepied got a job with the Paris Opera Ballet — two months before the Islamist massacre at the offices of satirical weekly magazine Charlie Hebdo.
Portman was traveling at the time of the attack, but recalled when she heard the news.
"Someone I was with was looking at the news and said, 'Oh my God! There were just attacks in Paris,'" she said.
Asked if she was shaken by the killings, she told the Hollywood Reporter simply: "Listen… I'm from Israel."
Portman, who describes herself as "quite leftist," finds French politics fascinating — in particular the culture of workers going on strike in a socialist-governed country.
In Paris "you really feel like a capitalist, (and you feel the) socialist difference in a major way.
"Like, the strike thing is a real phenomenon. You think it's just a stereotype, but it's totally the case there. It's really about like 'giving it to the man.'"