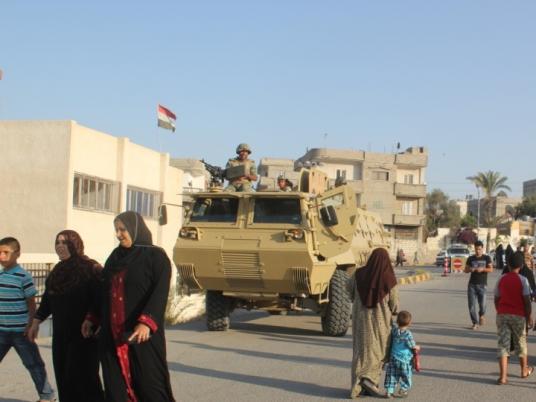 Jihadi groups in Sinai threatened a "severe retaliation" to the clashes that erupted at the Republican Guard headquarters on Monday that led to the killing of 42 people.
A Jihadi source in Sinai said that their response will come within the coming hours and will target the army or the police. "The response will target security headquarters rather than checkpoints, as in the past."
Meanwhile, a security source said that terrorist operations are expected in Sinai in the coming hours in response to the clashes at the Republican Guard headquarters. Instructions were given to officials at military and army checkpoints to immediately address the possibility of armed attacks.
The Salafi Jihadi group in Sinai had issued a statement on Sunday in which it threatened "a full-fledged uprising to implement Sharia."
Edited translation from Al-Masry Al-Youm