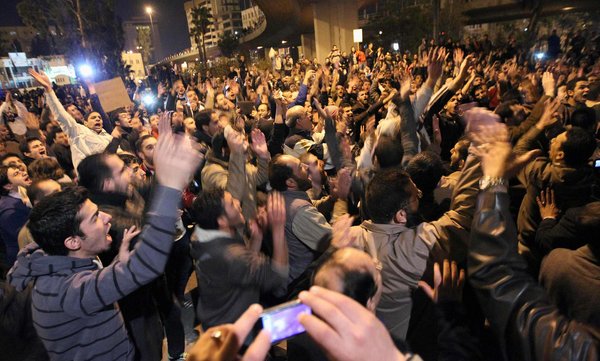 AMMAN — Jordan lifted fuel subsidies on Tuesday, aiming to reduce the budget deficit and secure a US$2billion IMF loan, but sparking public protests as gasoline and other prices soared.
More than 1,000 people hit the streets in the capital Amman and small protests erupted in several provincial towns after Islamist and tribal opposition groups said they would demonstrate. Authorities increased security measures across the country.
The move, announced by the cabinet and which takes effect after midnight, is the first major rise in petrol prices since street protests early last year, inspired by the wave of Arab unrest, pushed Jordanian authorities to expand social spending and freeze major fuel price hikes.
The price rises range from more than 50 percent for bottled gas used for cooking, 33 percent for diesel and kerosene for transport and heating and a 14 percent on lower grade petrol.
The government, mindful of public fury that exploded into street clashes in the depressed south of the country after price hikes in 1989 and 1996, had been reluctant to raise fuel prices.
Prime Minister Abdullah Ensour told state television that the price hikes were now unavoidable.
"If the move was delayed we would have faced a catastrophe and insolvency," he said.
The budget deficit is forecast to rise to $3.5 billion this year, he added, without saying how much would be saved by cutting the subsidies. Jordan had been spending $2.3 billion annually on subsidies, almost a quarter of its annual budget.
"The fiscal situation of the kingdom had been heavily impacted by the Arab spring," Ensour said.
The bombing of a pipeline bringing Egyptian gas has forced Jordan to switch to costlier fuels for power generation and Saudi Arabia declined to repeat this year its payment of a $1.4 billion cash injection to stop the economy heading to the brink of collapse.
Jordan hopes the subsidy cuts will show its commitment to fiscal consolidation and win support from the International Monetary Fund, Western and Arab aid, and help it tap capital markets in a Eurobond issue.
Economists have said Jordan's ability to maintain a costly subsidy system and a large bloated state bureaucracy, whose salaries consume the bulk of state expenditure, was increasingly untenable in the absence of large foreign capital inflows or infusions of foreign aid.
Ensour said direct cash transfers that begin to be disbursed to Jordan's poorest households within a week to mitigate the price impact. He also promised that energy prices would be adjusted lower if oil prices fell below $100 a barrel.