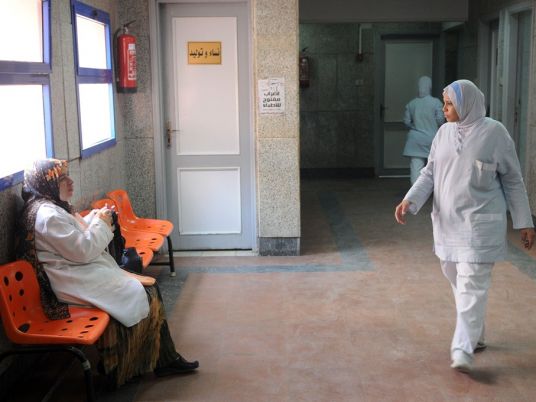 A journalist from Al-Masryoun newspaper, which has ties to Islamist groups, said Wednesday that he had been deliberately targeted in a Heliopolis attack.
Mohamed al-Meshtawy alleged that five men with blades approached him on Lotfy al-Sayyed Street, telling him to give them his mobile phone. When he refused, the men attacked, cut his hand and then stole his wallet and other documents.
"I think the incident has to do with my work as a journalist because they stole my press card and did not take anything else, not even the mobile phone they [demanded at the beginning]. They intended to [hurt] my hand and not any other part of my body," he said in an interview with Al-Masry Al-Youm published Thursday.
After the attack, Meshtawy took a taxi to Demerdash Hospital where he underwent surgery on his hand.
Al-Masryoun Chairman Gamal Sultan said the incident was an organized assault on a journalist and called on the Interior Ministry to find the perpetrators.
The Arabic Network for Human Rights Information also condemned the incident in a statement issued Wednesday and said the attack proved the Interior Ministry was unable keep citizens safe.
Edited translation from Al-Masry Al-Youm