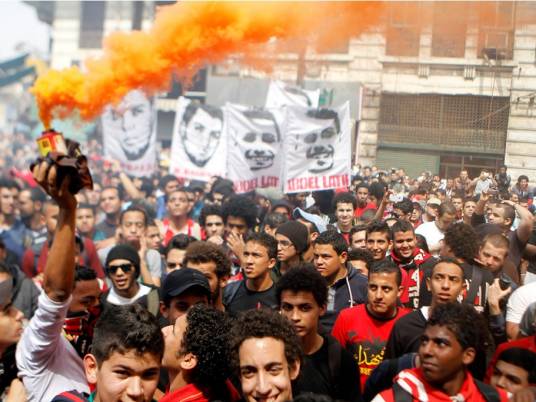 Justice Minister Ahmed Mekky tendered his resignation Wednesday, according to a Cabinet statement, due to protests against judicial rulings, repeated sit-in and attacks on courthouses and the media's bias against his ministry.
The Cabinet's statement said the government was calling on Mekky to rescind his resignation and resume his duties.
During a cabinet meeting, Mekky said ministers are keen on judiciary independence and justice after the 25 January revolution. "The government wants to make the public's aspirations come true but is being targeted by campaigns to make it fail," he added.
The statement condemned the frequent protests targeting courthouses and ministerial buildings, adding that judges and ministry staff cannot do their jobs in such difficult circumstances.
The Cabinet is currently mulling new guidelines to curb these intrusions, including the establishment of policing apparatus to secure courthouses and government buildings in collaboration with the Interior Ministry. It is also considering taking legal action against people found guilty of inciting attacks on judicial property.
Edited translation from Al-Masry Al-Youm