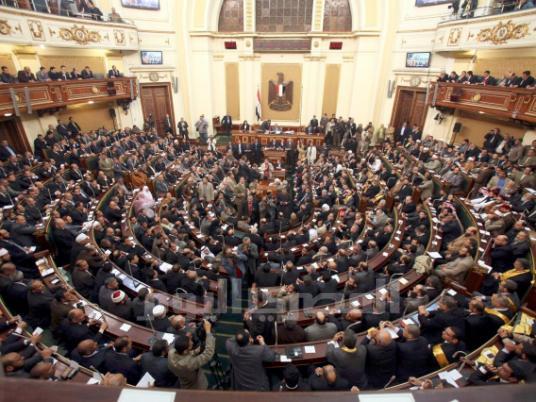 The Ministry of Justice has objected to bills submitted by MPs Amr Hamzawy, Hatem Azzam and Ziad al-Elaimy, requesting that presidential elections be moved forward in order to shorten the transitional period.
"The provisions of the bills are a replica of a decree issued by the military council last week," said Justice Ministry representative Ahmed Moheb at a meeting of Parliament's suggestions and complaints committee on Thursday.
"Accepting applications to run on 11 February is useless as the decree already set a date," Moheb added.
Azzam said he submitted the bill before the decree was issued, while Hamzawy said the decree did not set a specific date for the elections and that he objected to the committee chairperson saying Parliament has no right to set dates for elections.
Last week, the ruling Supreme Council of the Armed Forces said applications for the presidential race would be accepted beginning on 10 March. Observers believe the move was an attempt to mitigate political tension.
Revolutionary groups describe the decision as meaningless and argue it does not shorten the transitional period, which the council previously promised would end by the beginning of July.
Translated from Al-Masry Al-Youm