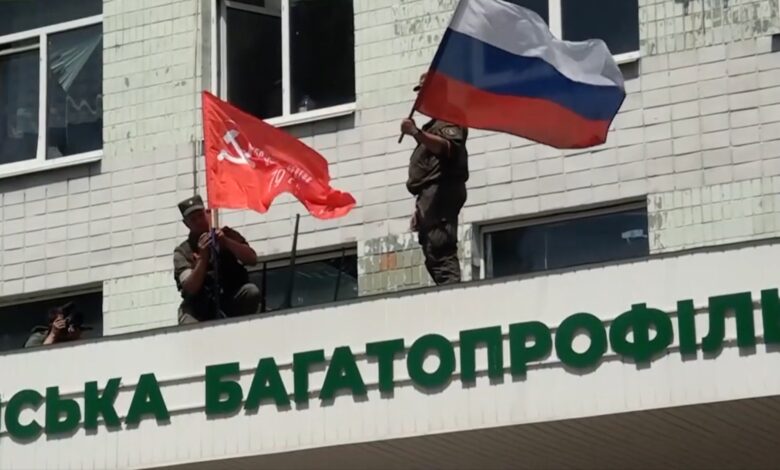 A key railway bridge connecting Russian-occupied Melitopol and Tokmak was blown up at the weekend, the southern city's exiled mayor Ivan Fedorov said in a video address Monday.
Speaking live on Ukrainian Rada TV, Fedorov said railway traffic from Melitopol to Berdiansk was "completely paralyzed" on Sunday. Local media reports confirm the bridge was destroyed, but it is not clear who is responsible.
An explosion blasted the Russian-occupied village of Lyubimivka, Ukrainian news outlet Ria-Melitopol reported on Telegram, adding Russian troops have been using the bridge to transport military equipment. Ria-Melitopol also reported large amounts of Russian military equipment has been seen moving through Melitopol, including tank and armoured vehicle convoys, towards Kherson and Zaporizhzhia.
Ukrainian forces destroyed Melitopol airfield early Sunday, according to Fedorov. He added that a fire at the Russian base located there continues on Monday.
Russian troops have occupied Melitopol since early March, using the city for ongoing assaults on Ukraine's southern territories.