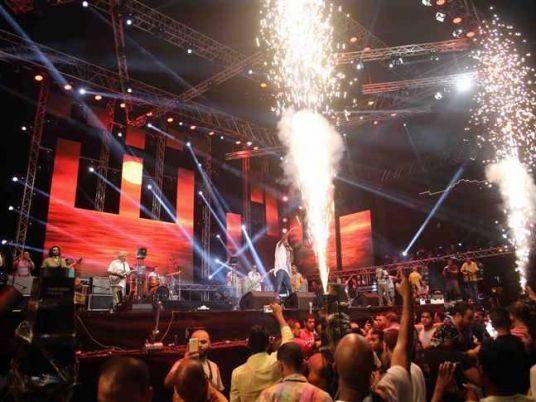 Mohamed Mounir performed in front of thousands of admirers during his Northern Coast concert on Friday, overcoming several glitches by organizers.
"The King", as called by his fervent fans, performed many of his well-known songs, in addition to new ones, and the show was accompanied by an explosive fireworks display. Organizers had estimated the Golf Porto Marina resort would welcome at least 20,000 people.
Mounir's performance, gaining the praise of his loyal audience, occured despite several organizational issues.
The VIP section was removed on the morning of the event, dismaying several senior guests, such as former education minister Ahmed Zaky Badr and former information minister Ossama Heikal, who were forced to accept front row seats adjacent to the stage.
Inadequate security measures set up by the Interior Ministry, as well as private firms, also resulted in thousands of fans entering the arena without tickets, quickly causing overcrowding.
Edited translation from Al-Masry Al-Youm