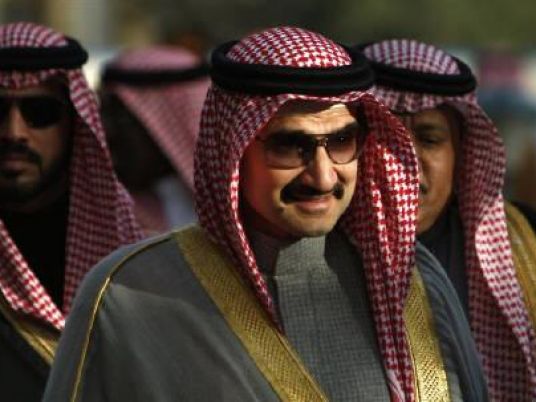 Kingdom Holding has denied rumors about a planned visit by its chairman, Saudi billionaire Prince al-Waleed bin Talal, to Israel, refuting Israeli news reports about the prince's intentions to pay a visit to the Hebrew state.
Heba Fatani, the group's liaison official, told Al-Masry Al-Youm that reports in that respect were "wrong", and stressed that the prince has no plans to visit Israel.
The Jerusalem Post had published news about the rumored visit and then removed the piece from the public. It quoted unnamed sources saying that Prince al-Waleed would go on a seven-day trip during which he would perform prayers at Jerusalem's al-Aqsa Mosque, Islam's third most holy site.
The rumors came days after the media tycoon announced he was giving up US$32 billion of his fortune to charity.
Edited translation from Al-Masry Al-Youm