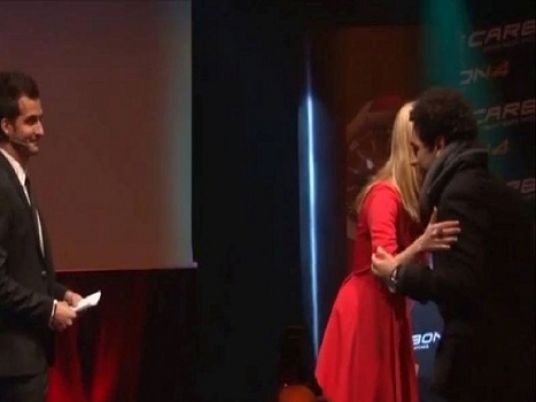 Egyptian footballer Mohamed Salah, the star of FC Basel and the Egyptian national team, was strongly criticized on social networking sites by his Egyptian fans following a kiss he received by a female presenter during a recent award ceremony.
Controversy over the kiss, a common form of greeting in European countries between male and female collegaues, is telling of Egypt's conservative society, which frowns upon such close contact with the opposite sex.
Salah had just been deemed best player in the Swiss League for the 2012-2013 season when the presenter of the award kissed him three times to congratulate him.
"They have spoiled my joy," Salah told Al-Hayat 2 channel on Tuesday. "They forgot the prize and concentrated on the lady kissing me."
"The video shows that I was embarrassed," he said. "God knows I did not want that."
Saleh added, "anywhere I go here in Switzerland people applaud, while my native fans criticize me."