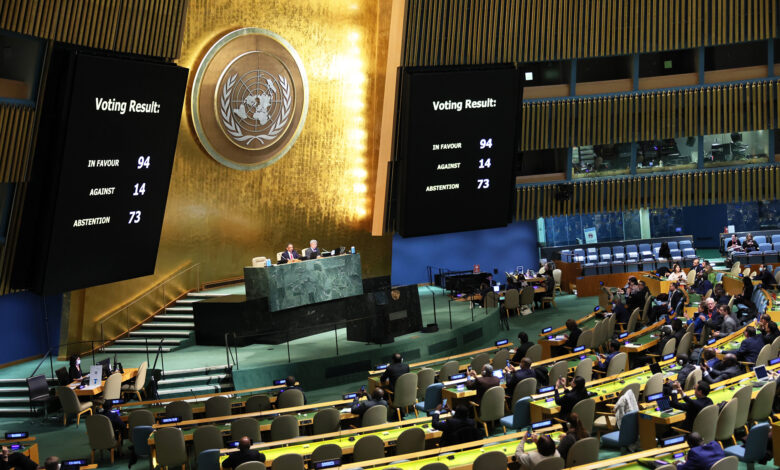 The United Nations resolution on reparations for Ukraine has been labeled a "formalization" of "robbery" by the Kremlin.
On Monday, the United Nations General Assembly (UNGA) voted in support of a resolution that states Russia should be held accountable for violating international law through its invasion of Ukraine.
The meeting of the UNGA in New York saw 94 countries vote in favor of the resolution, while 14 voted against, 73 abstained and 12 were not present.
UNGA resolutions are nonbinding but carry symbolic weight.
"The organizers of this process are trying to complete the robbery of our reserves, which were illegally blocked. This is a formalization of this robbery using the UN platform," Kremlin spokesman Dmitry Peskov said during a regular conference call with journalists on Tuesday.
The UN decision is not legally binding and Moscow "will treat it accordingly," Peskov added.