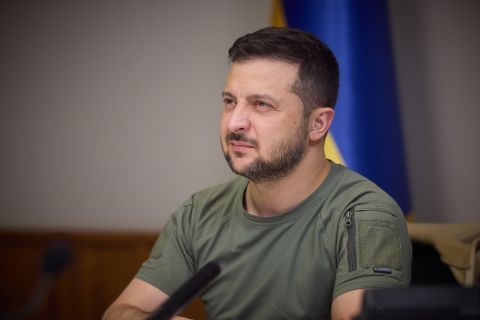 Kremlin spokesperson Dmitry Peskov said Monday that Russia is "open to" negotiation with Ukraine but that the moment is not right for talks.
"We have repeatedly said that the Russian side remains open to achieving its goals through negotiations," Peskov told reporters. "We also repeatedly drew the attention of everyone that at the moment we do not see such an opportunity, because Kyiv turned into a law [their decision] not to continue any negotiations."
Ukrainian President Volodymyr Zelensky signed a decree in early October formally ruling out the possibility of negotiations with Russian President Vladimir Putin in response to Russia's illegal claim to annex portions of four Ukrainian regions.
"Russians are not ready to admit they have occupied our country," Zelensky said in September, a month before the decree. "This means there will be no substantial dialogue."
"We want to end the war, but the space and opportunities have changed," Zelensky said. "There is no reassurance that [the Russians] will do what they say they will do. I think they won't. No one believes them."
The Washington Post on Saturday reported that U.S. officials have privately encouraged the Ukrainian government to signal an openness to talks with Russia – not to reach a near-term settlement, but as a political move in order to maintain Western support for the war effort. CNN has not confirmed the Post's reporting.
"We don't know if this is true or not," the Kremlin's spokesperson told reporters on a regular conference call adding, "We are unable to comment on this without being sure that it is true."
CNN's Jo Shelley, Mariya Knight, and Olga Voitovych contributed reporting to this post.