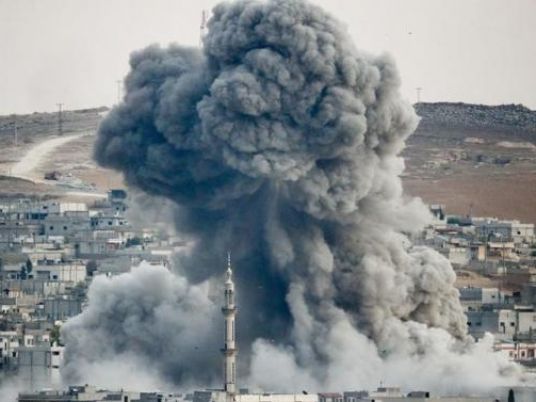 Syrian Kurds need political and military representation at a Syrian opposition conference organised by Saudi Arabia next month because they are a main partner fighting Islamic State and important to Syria's future, a Syrian Kurdish leader said.
Saudi Arabia says it is in contact with opposition groups about a potential meeting in the kingdom to unify their position ahead of upcoming peace talks. Some groups fighting against Syrian President Bashar al-Assad are wary of the Kurds, whom they see as collaborating with Damascus, a charge they deny.
Saleh Muslim, co-chair of the Kurdish Democratic Union Party (PYD), said no official invitations for the conference had been received yet but that the PYD expected to be represented via the National Coordination Body, a broader internal opposition group.
What was more important was representation of armed factions, Muslim said. This meant the Democratic Forces of Syria, a new U.S.-backed coalition force involving the Kurdish YPG militia and Arab fighters, must be allowed to attend.
"They are the main partner against Daesh (Islamic State). Those forces are taking the areas liberated from the regime and from Daesh, so this group should be a part of it," he told Reuters by telephone, describing the new armed alliance as "a project for the future of Syria".
"If there is Free Syrian Army (invited), this group should also be represented. The representation of the autonomous (Kurdish) area also should be there because they are a main factor in this conflict," he said.
Saudi Arabia has not yet set a date for the conference, which is seen as an opportunity to bring together groups whose lack of unity has been a long-standing problem in seeking a peaceful solution to the nearly five-year conflict.
The YPG militia has seized swathes of Syria from Islamic State with the help of U.S.-led strikes. The Syrian Kurds have declared an autonomous administration across parts of northern Syria along the Turkish border, rankling Ankara, which has fought a decades-long insurgency against Kurdish PKK separatists.
Muslim accused Turkey of shooting down a Russian jet earlier this week in order to further disrupt the Syrian war, where he said armed groups backed by Turkey had lost some ground.
"Turkey wanted to turn the tables because they don't want the Syrian conflict to go towards a peace process and a political solution. I think there was planning for such a thing," he said, echoing Russian comments about Turkey.
Turkey has said the Russian jet violated its airspace and that its air force had responded correctly.
"It's a new escalation in the Syrian conflict," Muslim said, pointing out that Russia had already retaliated by bombarding a rebel-held border crossing on Wednesday which he said insurgents had been using to ferry in supplies from Turkey.
"We are worried but it is becoming clearer and clearer what is going on," he said, saying that Turkey had been supporting groups that cooperated with hardline Islamists in Syria.
"There is Daesh, there is an al Qaeda-related organisation, Nusra Front, which works with groups like Ahrar al-Sham and the others. Many of those are supported by Turkey – this is the problem. Everything has been made very clear in front of our eyes," he said.
Turkey has denied supporting hardline groups in Syria.
Muslim said Russia had been bombarding insurgents in Syria which included Chechen and Asian fighters Moscow sees as a threat to its national security.
"Russia is dealing with them because they see them as a threat for Russia in the future if they come back. They are talking about 5,000 people that are there," he said, referring to foreign fighters.
He added that the PYD had however not increased its contacts with Moscow since Russia started bombing Syria two months ago.
"It is just ordinary contact… we have a representative in Moscow who relays information from them. But there is nothing new," he said, adding that Moscow had not offered increased support for the Kurds either.
"They don't offer and we didn't ask for it."