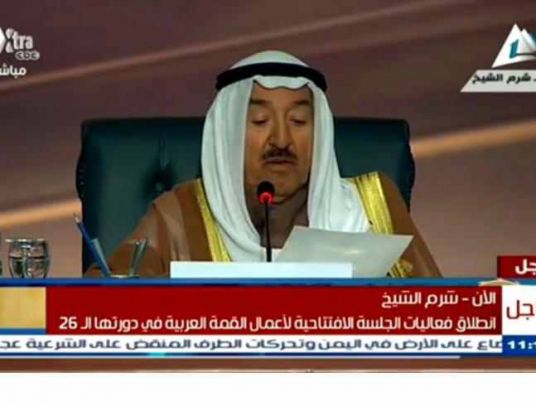 Kuwait's supreme court on Sunday upheld a two-year jail sentence for opposition activist Ayyad al-Harbi over tweets deemed offensive to the Gulf state's ruler.
Harbi, a journalist in his 20s at the Sabr news website, has been behind bars since May after the appeals court handed him the prison sentence.
Online activists strongly criticised Sunday's ruling, which is final.
They said that Harbi had only re-posted on Twitter verse in which Iraqi poet Ahmad Matar blasted Arab rulers.
Criticising the emir is illegal in Kuwait and is considered a state security offence. Those convicted can face jail for up to five years.
Harbi is among several online activists who are serving prison sentences.
In February, former lawmaker Mussallam al-Barrak was condemned to two years in jail for insulting the emir at an opposition gathering in 2012.
The supreme court is to hear his appeal on April 13.