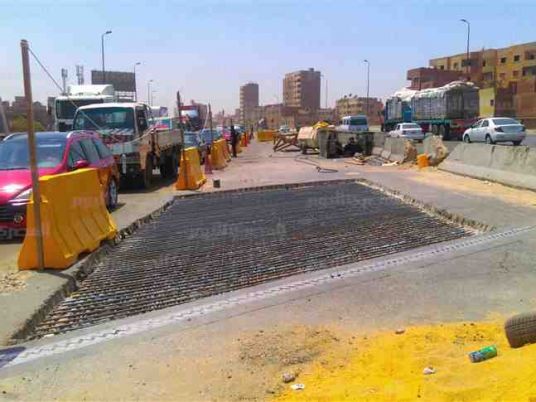 A sudden landslide on the ring road has forced route changes and traffic congestion.
In statements on Sunday, Head of the General Administration of Traffic General Magdy Ezzedline said routes in the areas adjacent to Giza Church were changed until the landslide is fixed.
Traffic changes will go on for three days till works on the road are finalized.