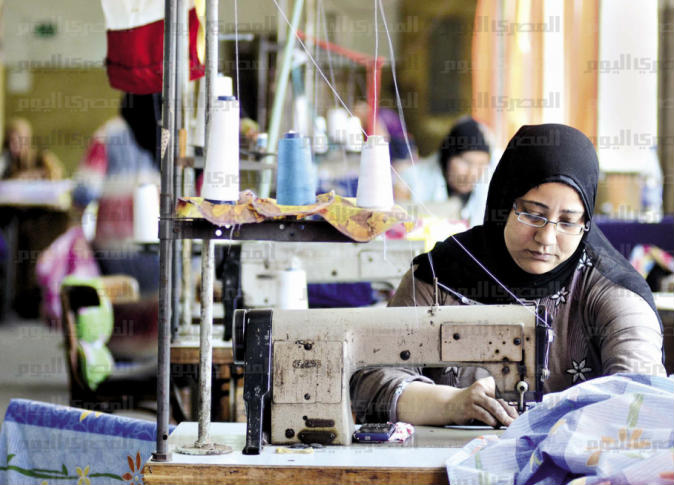 Trade and Industry Minister Tarek Qabil announced plans for the construction of the largest textile and garment city in Egypt, covering an area of 3.1 million square meters in Sadat City, located in Monufiya governorate. It will include 568 factories with total paid-up capital of US$2 billion, 87 percent of which is foreign investments while the remaining 13 percent is local investments, he said.
According to the minister, the $2 billion will be pumped in over a period of seven years.
During a recent visit of President Abdel Fattah al-Sisi to Sadat City, Qabil said that the city will provide direct employment of up to 160,000 jobs, with a total annual production value of $9 billion.
The new city is one of the major projects planned in Egypt and will include all necessary services and a training school on the latest technology in the spinning and weaving industry, according to Qabil.
Man Kai, a Chinese holding company, is one of the companies operating in the textile industry in China for more than 10 decades, and exports its products to Egypt.
"The letter of land allocation has already been delivered to the company earlier this week. The project will be implemented in five stages starting from early March. The first phase is planned for 2020 and includes 57 factories with total investments of US$230 million. The fifth and final phase of the project will be completed in 2024," Qabil said.
He added that Al-Sisi expressed Egypt's willingness to participate in financing the project by 50 percent and that the project implementation period will be reduced from seven years to one and a half years.
The minister said that the number of factories registered in the region amounted to 632 factories with a total investment of 24.5 billion pounds in the sectors of spinning, weaving and building materials such as iron, steel, ceramics, porcelain, glass, chemical industries, engineering industries such as electrical appliances, automotive components and food industries. Indirect employment amounts to about 200,000 jobs.
Edited translation from Al-Masry Al-Youm