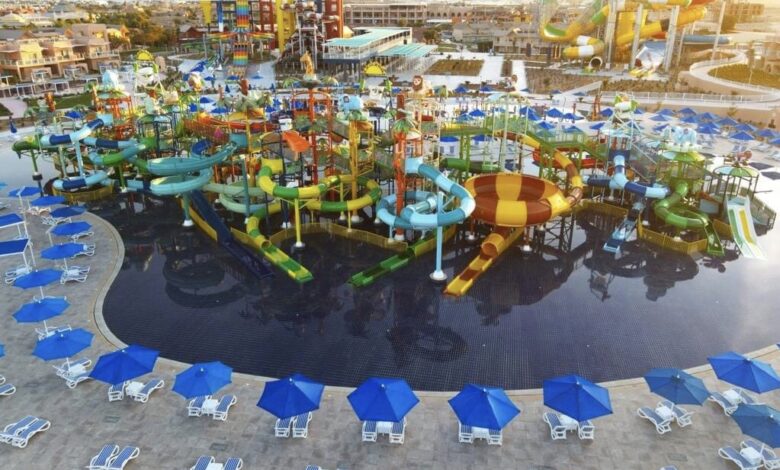 The Minister of Tourism and Antiquities Ahmed Issa, Governor of the Red Sea Omar Hanafy and President of the Tourism Investment Association Kamel Abu Ali, inaugurated, Friday, "Never Land City", the largest recreational water park in Egypt and the Middle East.
The city includes, for the first time in Egypt, the King Cobra game, which won the Best Water Games Award in Europe for the past nine years in a row, and a number of water towers for children.
The tourist city includes hotel suites and a large theater, to create a magical touristic experience for resort residents and all visitors to Hurghada and the Red Sea.
There are also a variety shops and a variety of restaurants and cafes that address all international tastes.
Abu Ali stressed that the city is one of the most important investments and occurrences this year.
This includes a global shift in the final product of international water games,  that will help promote Hurghada as a global tourist destination with integrated services, including competitive resorts and water games that compete with its peers in the Middle East region.