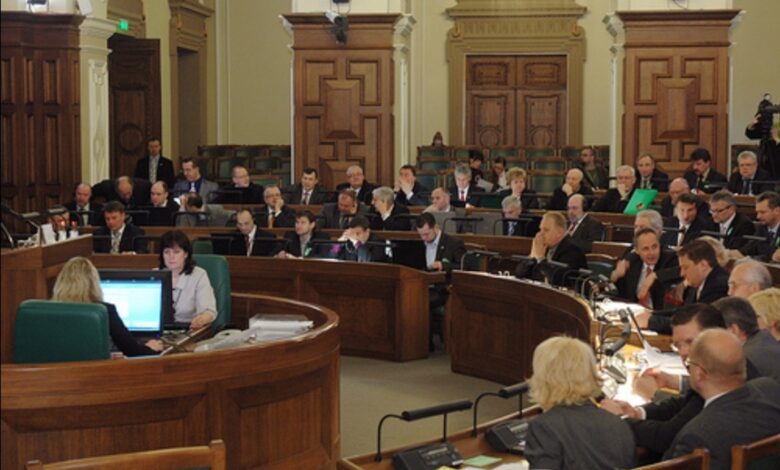 Latvia's Parliament has declared Russia a "state sponsor of terrorism," citing attacks on civilians.
"The Saeima adopted a statement on Russia's targeted military attacks against civilians and public areas in Ukraine, recognizing Russia's violence against civilians as terrorism and Russia as a state sponsor of terrorism," Latvia's Parliament said in a statement published Thursday.
Latvian lawmakers also urged EU countries to immediately halt the issue of tourist and entry visas to Russian and Belarusian citizens.