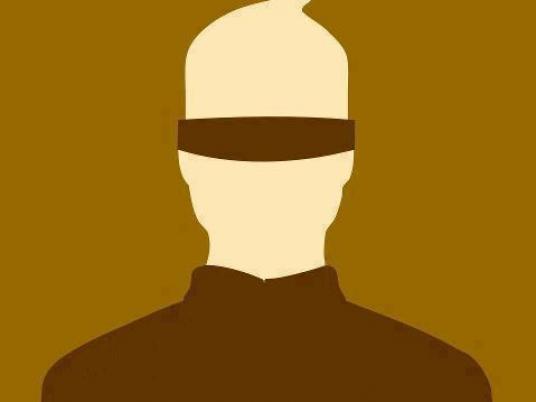 It was sometime between the months of March and May 2002 when a curfew was imposed on Ramallah, making daily life under occupation that little bit extra difficult. An already sleep deprived woman is woken up in the middle of the night by her neighbors among a loud clamor of banging on metal tins, garbage cans and electricity poles. She is instructed to bring out her own pots and pans and to join her neighbors in making some loud banging. This, it turned out, was an act of civil disobedience, and the woman was Suad Amiry, who wrote about life under occupation in her book "Sharon and My Mother-in-Law: Ramallah Diaries."
The writer joined her neighbors with a spoon in one hand and a pot in another. She started banging and as she banged, she thought of mental hospitals, in amazement at the absurdity of the situation. The loud banging echoed in the valleys west of Ramallah and informed the occupying army that the curfew they imposed has been broken. The men, women and children of Ramallah continued to bang using whatever metal tools they could lay their hands on. It was a scene that was powerful in both its humor and its moral strength.
And we are in dire need of both today.
It is, after all, the sixty-fourth anniversary of the Nakba — this moment in the history of Palestinians after which their world became violently altered. Sixty-four years ago, a settler colonial Zionist state was declared, and over half of the Palestinian population became refugees. For those forced to flee, exile — as Jabra Ibrahim Jabra put it — became the most painful curse of all. For those who stayed, Israeli occupation continued to maintain conditions that ensured that life in Palestine is one of infinite hurdles.
It has been sixty-four years; and as this realization sets in, one battles both fatigue and hopelessness. Humor like that of Amiry's is resurrecting.
Around thirty years ago, when the Nakba was only in her thirties, Ibrahim Nasrallah wrote a novella titled "Prairies of Fever" in which protagonist Muhammad Hammad wakes up in a remote desert village in a Gulf country to be informed by a group of men that he had died. He is then asked to pay for the cost of his own burial. When he explains that he is still alive, he is asked to prove it. The puzzled protagonist thinks to himself: how can you prove that you are alive?
On the sixty-fourth anniversary of the Nakba, Thaer Halahleh, Bilal Diab and over 1,500 Palestinian detainees in Israeli prisons found themselves facing the same question asked by Nasrallah's character. Their hunger strike, which was carried out in protest of administrative detention and the abusive treatment of Palestinians in Israeli prisons, garnered very little attention from the international media. Halahleh, Diab and the other prisoners survived on nothing more than salt and water for more than 60 days in an attempt to prove to the world that they are alive, and that they deserve to be treated as living human beings.
This is one of the ironies that might only apply to a Palestinian life: to prove to the world that you are alive, you need to get even closer to death.
The jester in Emile Habibi's 1983 play "Luka' Bin Luka'" tells us
"Laugh all of you, laugh; if they stifle your moans, then explode with laughter. Laughter is a very sharp weapon with only one edge. If all the prisoners laughed together at the same instant, and continued to laugh, then will the jailer be able to laugh?"
There is indeed a lot to be salvaged by laughter; a thought that Randa Jarrar would probably agree with. In her novel "A Map of Home," a young Palestinian girl accompanies her mother for the first time in crossing Allenby Bridge, which connects the West Bank with Jordan. Jarrar tells of the humiliating experience of being strip-searched by Israeli soldiers and being handled naked by strangers. However, as both child and mother are searched, the mother lets out an audible fart of such unbearable stench that the soldier is forced to immediately leave the room amongst their giggles. Laughter changes the encounter from one of passive humiliation to one of active (oh, and peaceful) resistance in a way that leaves the opponent both perplexed and ill at ease.
At the time of writing, it is still unclear how the hunger strike carried out by the Palestinian prisoners has come to an end. But regardless of the details of how this particular fight unfolds, Habibi's advice to laugh to the face of our jailers and Amiry's call to bang louder and louder are equally timely on the sixty-fourth anniversary of the Nakba.