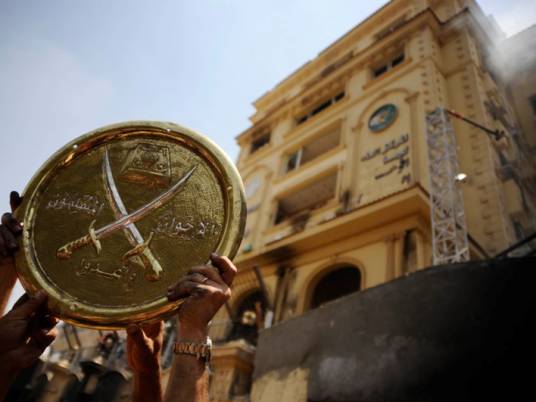 Tareq Mahmoud, a lawyer in Alexandria, has filed a report on Monday against Freedom and Justice Party head Mohamed Saad al-Katatny, currently in Wadi al-Natroun prison pending an investigation into the deaths of protesters, and Muslim Brotherhood Supreme Guide Mohamed Badie, demanding that the headquarters of the group and its political party be seized by the authorities.
The report says that the group used the headquarters to store weapons, which, Mahmoud says, has been proven by an investigation by the National Security Agency and the prosecution. Interrogations, he added, also revealed that meetings had taken place among Brotherhood figures and thugs from several countries to conduct terrorist activities that are a threat to national security, the people, and political leaders.
A significant amount of weapons, used to shoot peaceful protesters which left many dead and others injured, was seized at the headquarters of the Muslim Brotherhood and the Freedom and Justice Party, he said.
Mahmoud also called for the prosecution to issue an immediate order to seize the weapons and documents inside the headquarters in order to protect national security and prevent any violent schemes from materializing.
Edited translation from Al-Masry Al-Youm