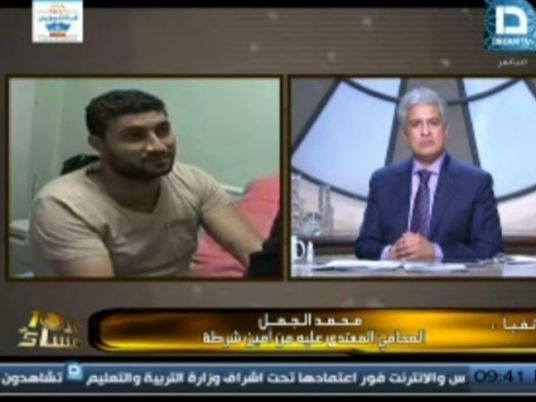 The lawyer who was shot by a policeman inside a courthouse following an argument with a prosecution agent on Saturday, has revealed he was being punished for objecting to the policeman's abuse toward a defendant.
Lawyer Mohamed Saleh al-Gamal told satellite channel Dream TV on Tuesday that during an altercation with the prosecutor and the policeman, the former encouraged the policeman to shoot him when the lawyer objected to the officer's mistreatment of a suspect.
The policeman had earlier told investigators he shot the lawyer after he became suspicious of his quick footsteps leaving the scene of the fight, adding he mistook the lawyer for an escaped defendant.
Instances of police-lawyer altercations had previously prompted President Abdel Fattah al-Sisi to publicly apologize to lawyers in June when the Lawyers' Syndicate declared wide-scale protests over a policeman's assault on a lawyer with a shoe.
"We (lawyers) are in a real crisis in our relationship with the police service, especially considering they are still adhering to its post-January 2011 policies," the lawyer told the channel, referring to the 2011 uprising that toppled former president Hosni Mubarak and was mainly triggered by police abuses.
"My case is of public interest, with assaults by police against lawyers continuing in more than one place. Anybody following these incidents will be reassured that they are not alone," al-Gamal added.
"Police are treating us as masters do slaves," he added. "If his (policeman's) job is to protect me, that does not give him the right to kill me," he stated.
Edited translation from Al-Masry Al-Youm