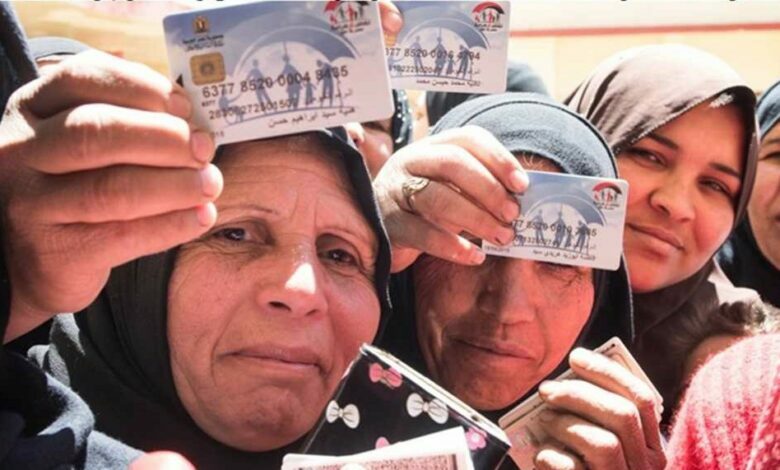 The government has taken some decisions to support the less well off citizens, as it has decided to add LE100 to each ration card per month for a period of six months, Prime Minister Mostafa Madbouly, said, on Thursday.
A committee has been formed to determine the beneficiaries of the decision, he said, explaining that there are more than LE790 billion of budget allocations directed to subsidies.
Madbouly added, during a press conference after the government meeting, Thursday, that the country has a reserve of wheat sufficient for seven months.
Madbouly stated that the government has added one million new families to benefit from the "Takaful and Karama" program, thus bringing total beneficiaries of the program who will receive direct financial support to more than five million families.
Madbouly thanked civil society organizations, which are making an extraordinary effort, saying their contributions in 2021 amounted to LE3.5 billion, in many projects supporting the poor.
President Abdel Fattah al-Sisi on Tuesday instructed the government to take several urgent measures to confront the repercussions of the global economic crisis on the Egyptian citizen.
This came during Sisi's meeting with Prime Minister Mostafa Madbouly, and several ministers.
Presidential spokesperson Bassam Rady said that the president directed the expansion of social protection measures by applying the following:
Increasing the number of families benefiting from the "Takaful and Karama" program, by including one million additional families in the program, bringing the number of citizens benefiting to more than 20 million citizens nationwide.

Disbursing exceptional aid to about nine million families for the next six months, at a total cost of about one billion pounds per month to the most needy families, and pensioners who receive a monthly pension of less than LE 2,500, as well as workers in the state's administrative apparatus who receive a salary of less than LE 2,700 per month.

Enhancing food security for poor families, mothers and children, by expanding the delivery of boxes of subsidized food commodities at half the cost, at a rate of six million box per month, to be distributed through the armed forces outlets.

The Ministry of Religious Endowments, in partnership with the Ministry of Social Solidarity, will distribute sacrifice meat throughout the year.
The Ministry of Finance shall provide the necessary financial resources in this regard, amounting to about LE11 billion.