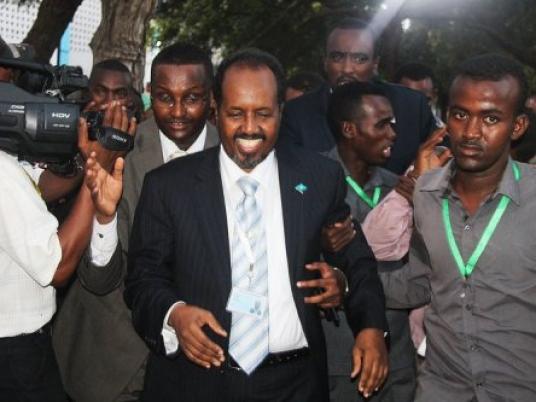 Two Kenyans and seven Somali guards were killed in a bomb attack on a vehicle carrying workers to the
United Nations
compound in Garowe in the Somali region of Puntland on Monday, police said.
Authorities suspect Islamist Al-Shabab militants of carrying out the bombing in the northeastern city, Mohamed Abdi, a police officer at the scene said.
"A blast hit the bus carrying workers to the UN office … At least nine people died," he told Reuters. Six bystanders were wounded, he added.
Images posted on social media show a blood-spattered white minivan, its windows shattered and the vehicle roof blown off by the blast.
Nicholas Kay, the UN Special Representative for Somalia, condemned the attack , saying on his Twitter feed he was "shocked and appalled by loss of life".
Al-Shabab has staged several attacks against UN officials in Somalia in recent years, most often in the capital Mogadishu, where the UN has been helping a Western-backed government rebuild the country after more than 20 years of war.