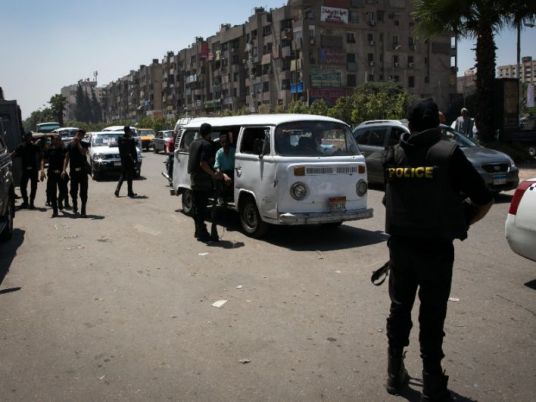 An explosive device detonated along a main road in Cairo on Friday as security forces passed by, killing at least one civilian passerby and injuring another, the interior ministry said on Facebook.
There was no immediate claim of responsibility.
Egypt faces an Islamist insurgency led by Islamic State's branch in North Sinai, where hundreds of soldiers and police have been killed. There have also been attacks in Cairo and other cities.
Last week, Brigadier General Adel Rajaaie, an armoured division commander who had served in northern Sinai, was shot dead in front of his home on the outskirts of Cairo.
A newly-emerged militant group calling itself Louwaa el Thawra, or the Revolution Brigade, claimed responsibility for the attack on a Twitter account that was suspended shortly after the claim.
Judges and other senior officials have increasingly been targeted by radical Islamists angered by hefty prison sentences imposed on members of the now-outlawed Muslim Brotherhood.
The Brotherhood, which says it is a peaceful organisation, and its candidate Mohamed Mursi won Egypt's first free elections after the 2011 uprising that ended Hosni Mubarak's 30-year rule.
Since Mursi was deposed in 2013 after mass protests against his rule, former army chief Abdel Fattah al-Sisi has overseen a crackdown in which hundreds of Brotherhood supporters have been killed and thousands jailed or sentenced to death.
Another new militant group called the Hasm ("decisiveness") Movement has claimed responsibility for five attacks since July, including an assassination attempt on Zakaria Abdel Aziza, a senior Egyptian prosecutor.
The group said the attack was in revenge for death sentences handed down to thousands of convicts.