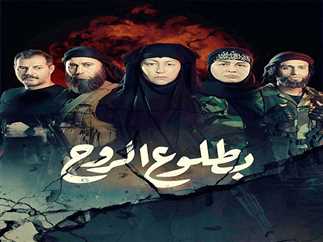 The Lebanese security services, in cooperation between the Ministry of the Interior, the Ministry of Defense and the Military Intelligence in Lebanon, managed to release Sadiq Rouli, the accountant for the "Beltoo' al-Rouh" Ramadan drama after he was detained for more than ten days from an unknown party.
Lebanese authorities said the detainee was in good health.
An official statement issued by the series' producer Sadiq al-Sabah thanked the Egyptian ambassador to Lebanon Yasser Elwi, who closely followed all the details until Rouli's release, according to the statement.
"Betloo' al-Rouh" was filmed in the Lebanese capital, Beirut, and is currently shown on the MBC channels.
The series is starring Menna Shalaby, Ilham Shaheen, Ahmed al-Saadani, Mohamed Hatem, Adel Karam, and Diamand Bou Abboud, written by Mohamed Hisham Obeya and directed by Kamla Abu Zekry.
Gunmen chased and kidnapped the accountant of the series on the Lebanese of Baalbek, where the filming was taking place.
The events tell the story of Rouh, played by Shalaby, who was living an ordinary life, until her husband Akram, played by Hatem, deceived her to travel together to an ISIS operations area, where she met various types of people, including Umm Jihad, the leader of the women's wing of the organization who had no mercy in her heart, doctor Nour, who works with an independent body and tries to save the injured, and many other personalities.